So you've been considering switching to solar power for your home or business in CT. In your research, you've learned that you must have your system installed by a qualified company to qualify for federal assistance. You've come to the right place! This article will cover all you need to know about finding the best solar company in CT and the various solar taxes available to you as a resident of CT.
Is It Worthwhile to Get the Best Solar in Connecticut?
If you are considering solar in Connecticut, you'll be happy to learn that this is one of the top ten states in the U.S. to get solar. Recently, Governor Ned Lamont signed climate change and energy legislation to push for zero carbon by 2040 in Connecticut. So it is certainly worthwhile to get solar in Connecticut.
One reason it is a good idea to get solar is that it will help reduce your reliance on traditional power which is beneficial to the local environment. Another reason to go solar in Connecticut is that it will save you money on your energy bill. According to recent data from Statista, Connecticut ranks number three in high electricity costs, with kilowatt hours costing $25.61. Installing solar panels in Connecticut can drastically reduce these energy bills. 
What Types of Government Assistance Is Available?
Although getting solar panels can be an excellent opportunity to save, installation costs can be pretty steep. According to a recent article by Forbes, the cost install panels in Connecticut could range from $11,432 to $15,468. On a brighter note, solar panel installation costs have decreased in recent years due to more accessibility and cheaper production. Additionally, government assistance can help homeowners and businesses who want to convert to solar energy. 
Presently, the federal government is offering 26 percent off the installation of solar panels. This incentive, known as the Investment Tax Credit (ITC), allows customers to get a tax credit on installing their solar panels. This means you will pay the total price at installation, but you can claim this deduction during tax season. To understand the details of this incentive, it is a good idea to review the IRS site and speak with your tax preparation specialist. The details of solar installation are complex and require a tax professional to explain how you can benefit since each person's tax situation is unique. 
In 2023, the tax credit will drop to 22 percent. In addition, the tax credit incentive may expire after 2023 if Congress doesn't renew it. So, if you want to take advantage of the federal government assistance program, now is a great time to start. 
Not only is the federal government helping you to save on the cost of installing your solar panels in Connecticut, but so is the local government. Connecticut provides tax breaks to purchase new solar panels for your home or business. It also provides a property tax exemption so that you don't have to pay additional taxes on the increased value of your house after panel installation. 
One more significant way that the government of Connecticut can help install solar panels is with its Energy Efficiency Loan Program. This program provides a loan for up to $40,000 on installing solar panels in Connecticut with an interest rate of between four and seven percent. 
How Can I Save on Solar Energy After Installation?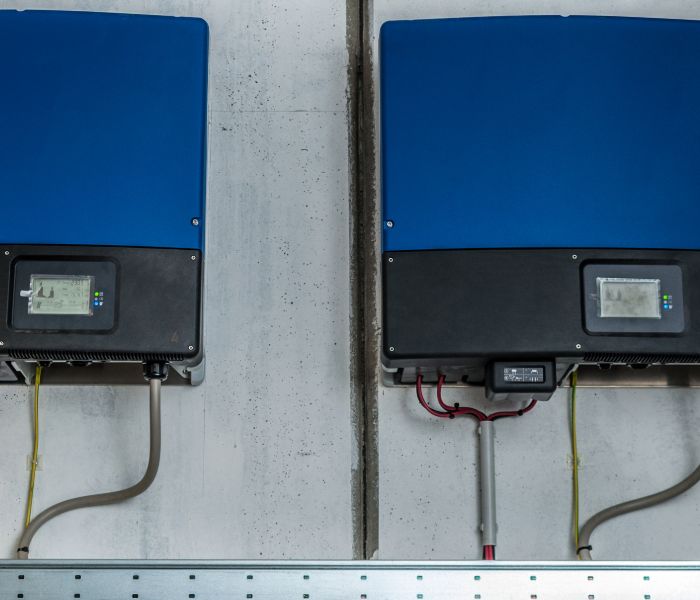 You may be wondering how you will save once you get solar panels installed. After your initial investment, it may take up to five years to break even on your solar panel installation costs. However, considering your panels will last 25 years or more, this is a small investment with significant returns. Although the long-term savings will take up to five years, you can rest assured that you will start to see savings immediately with your bills. 
Connecticut offers a credit system through your local electricity provider called net metering. This process allows your energy company to track your usage and credits you for the extra energy that your solar energy system produces. This extra energy returns to the grid and helps power the local community's electricity. For this generosity, your bill is reduced. Eversource is one of the top net metering programs in Connecticut. 
Ways to Avoid Shady Solar Companies
To benefit from the many government solar incentives, you must get your panels installed by a reputable solar dealer. Here are some tips for when you are shopping for the best solar company in CT. 
Get references from others who have gotten this service

Look for companies that guarantee their work

Work with companies that offer various financing options

Make sure you are familiar with the federal and state incentives 

Ask questions 
Are you ready to work with a reputable solar installation company in Connecticut? Look no further than the experts at Home Solar CT. They can provide you with more details about federal and local solar incentives. Additionally, they can provide you with a consultation and FREE estimate on solar in Connecticut. Call (203) 721-6886 today to get started!